Bio
Music is my first true love, before I knew the true meaning of the word. Growing up in a Jamaican household my musical foundational was rooted in Roots and Reggae (Beres Hammond, Prince Buster and Jimmy Cliff). My sisters built on this, with their addiction to Soul and Rare Groove, from Anita Baker, Luther Vandross to Loose Ends.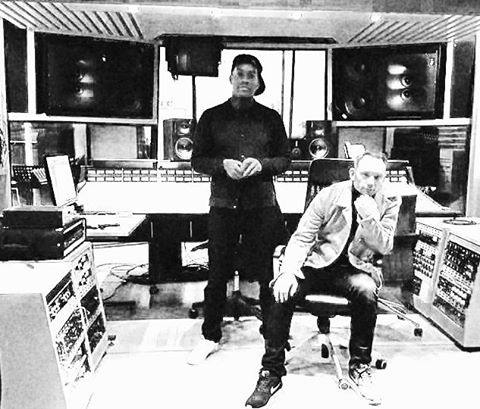 My musical blueprint started in Hip Hop and I have always felt privileged growing up in the golden era; Nas, A Tribe Called Quest, J Dilla, Gangstarr and Snoop Dogg all influenced my listening ear today. My gift once honed means it impossible for me to ever stop listening to music!
Mixing these genres together with Bassline, Classical, Drum & Bass, Dub, House and R & B with a sprinkle of Commerical hits ensures the bombardment of music also keeps my record box jam packed.
In the words of Ben Watt:
"The dance floor never lies, the DJ is not the star"
The above is timeless, relevant and true. To be able influence to moods, waistlines and the energy of a room whilst taking the crowd on a journey is rooted in my DJ sets. It's imperative I give my all, while receiving it back through cheers, cries and shouts for rewinds, these are the accolades one can not buy or fake, just the release through pure musical pleasure.
See you on the dance floor!

History
Current and Future Events
Citi Bank Corporate DJ
Procter & Gamble Corporate DJ
Café Sol bi weekly residency London
KAYA Music Festival August 2016
SWAG club Ibiza throughout Summer
ABIR Float DJ Notting Hill Carnival
Audio Death Threat official DJ
Accomplishments
Radio 1 with Tim Westwood multiple appearances
Kiss 100 and Choice Fm
Signed to Sony Music with Honky touring France, Switzerland, Germany and New York
The hip hop orchestra
Past residencies and DJ events
Procter & Gamble Corporate Conference
Bunga Bunga London
St Martin Lane Hotel London
Bacchus Shoreditch (London)
Abigail's Party Soho (London)
Adams Private Members Club (London)
Slug and Lettuce Bayswater & Canary Walk (London)
Revolution Soho – London, Leicester, Leeds, Nottingham and Wolverhampton
Jay3 (London)
Hit bar (London)
Red Deans gate Lock (Manchester)
The Apartment and 360 ( Dubai)
Radio Shows
I have hosted my own radio shows in Nottingham on:
Heat wave Radio
Power FM
Kick FM – Nottingham Trent University's student station
As a student at Brunel University I had a permanent radio show on their student station, B1000 and the numerous represents for the Sony Street team as well as for Bertie B at the Clothes Show Exhibition at the NEC, Birmingham.
Head DJ Record Label/Group: Sony (Honky)
I joined "Honky" who was signed to Sony. I was invited to tour with the group at shows all over France, Germany and UK England. Involved in all on going promotion and production
Head DJ Group: Pure Genius
I worked on the famous Dark Project also the main DJ for the "Pure Genius" record label. This took me all over the UK promoting shows with the Pure Genius group. My personal highlight of this was supporting Redman's tour at the Institute in Birmingham. Appeared on Choice FM in Birmingham for DJ One Step Ahead and in London for DJ 279. In music production, I have featured on the choruses for 12 inches released by artists Law for Pharaohs entertainment The Legendary Kamikaze.
Head DJ Record Label/ Artist: Real Deal
I involved with the ongoing promotion of Lee Ramsey in conjunction with Real Deal records. This again took me on the road conduction numerous shows promotion for Lee Ramsey.
Head DJ co-ordinator Company: Nottingham County Council
This role required me teach other children the art of DJ-ing. This ranged from the basics of studying the functions of different turntable models, especially the Technics 1210. To more advanced aspects of DJing including. looping BPM mixing, scratching ("double fluttering") and transforming ( "crabbing", "flaring").